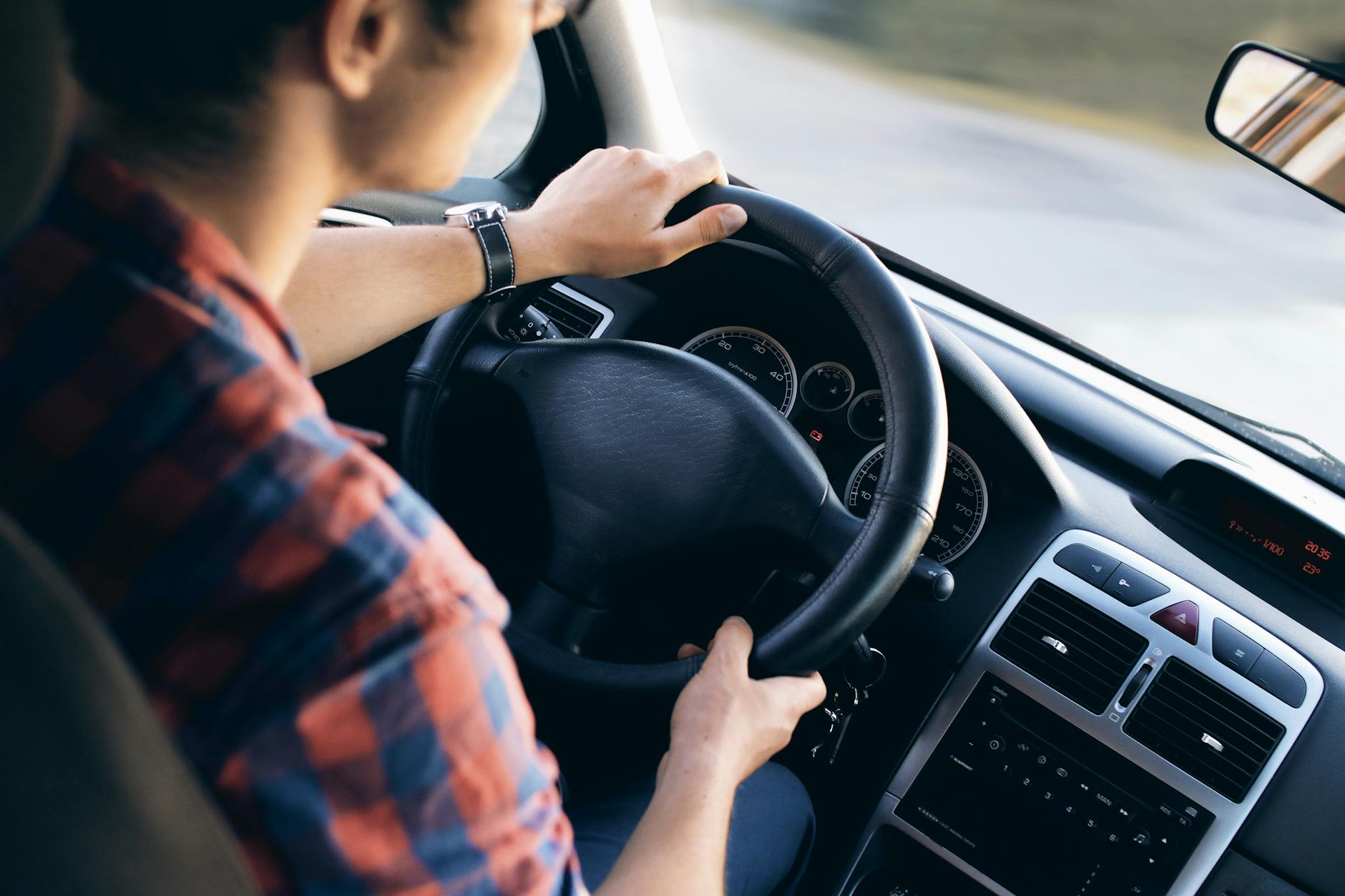 image source: Pexels
Selecting the best auto insurance for your vehicle and your geographic region is a critical choice for anyone who operates a motorized vehicle. Most states require liability coverage, and additional coverage is a sound financial strategy for protecting your hard-earned assets. Any automotive accident can result in major expenses including, but not limited to, property damage, medical expenses, legal expenses, and compensation for loss of work. In this United Auto Insurance review, we will examine if United Auto Insurance is right for you.
There are many insurance providers available, and you should consider several key factors before you make your selection. Prices can fluctuate by region, so it's always prudent to obtain several quotes before making a decisions. Some drivers find that they do not qualify for insurance, and those drivers will be especially interested in our United Auto Insurance review.
United Auto Insurance Review: What Is United Auto Insurance?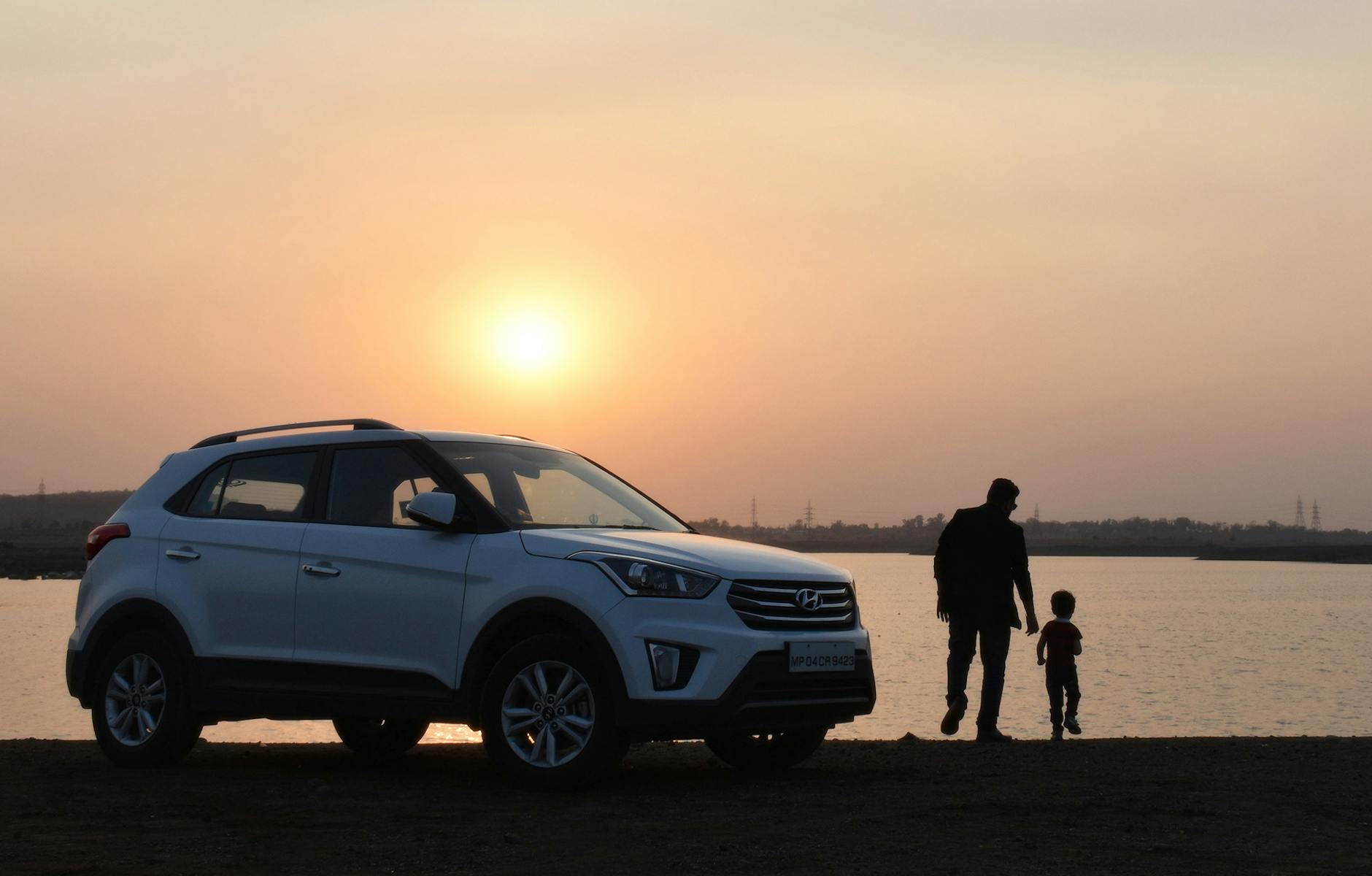 Image source: Pexels
Operating out of Illinois and Indiana, United Auto Insurance has been in business for 50 years. They specialize in affordable insurance and instant activation. United Auto Insurance is a good place to check if you urgently need insurance. United Auto Insurance is also able to provide assistance to high-risk drivers who might have difficulty getting insurance elsewhere. They even offer same day SR-22 certificate. They offer a monthly payment plan so customers are not surprised by the cost of a six-month premium, and can insure young adults and drivers with poor records. United Auto Insurance is a smaller insurance company than major names like State Farm or GEICO. Some drivers prefer a smaller company because they sometimes feel these are easier to deal with. The bigger companies have a reputation for making customers feel like a number. With smaller companies, it's usually easier to interact with a real human being. United Auto Insurance mainly services drivers in Illinois and Indiana, but has expanded to other states. This is a small but growing car insurance company.
Product Specs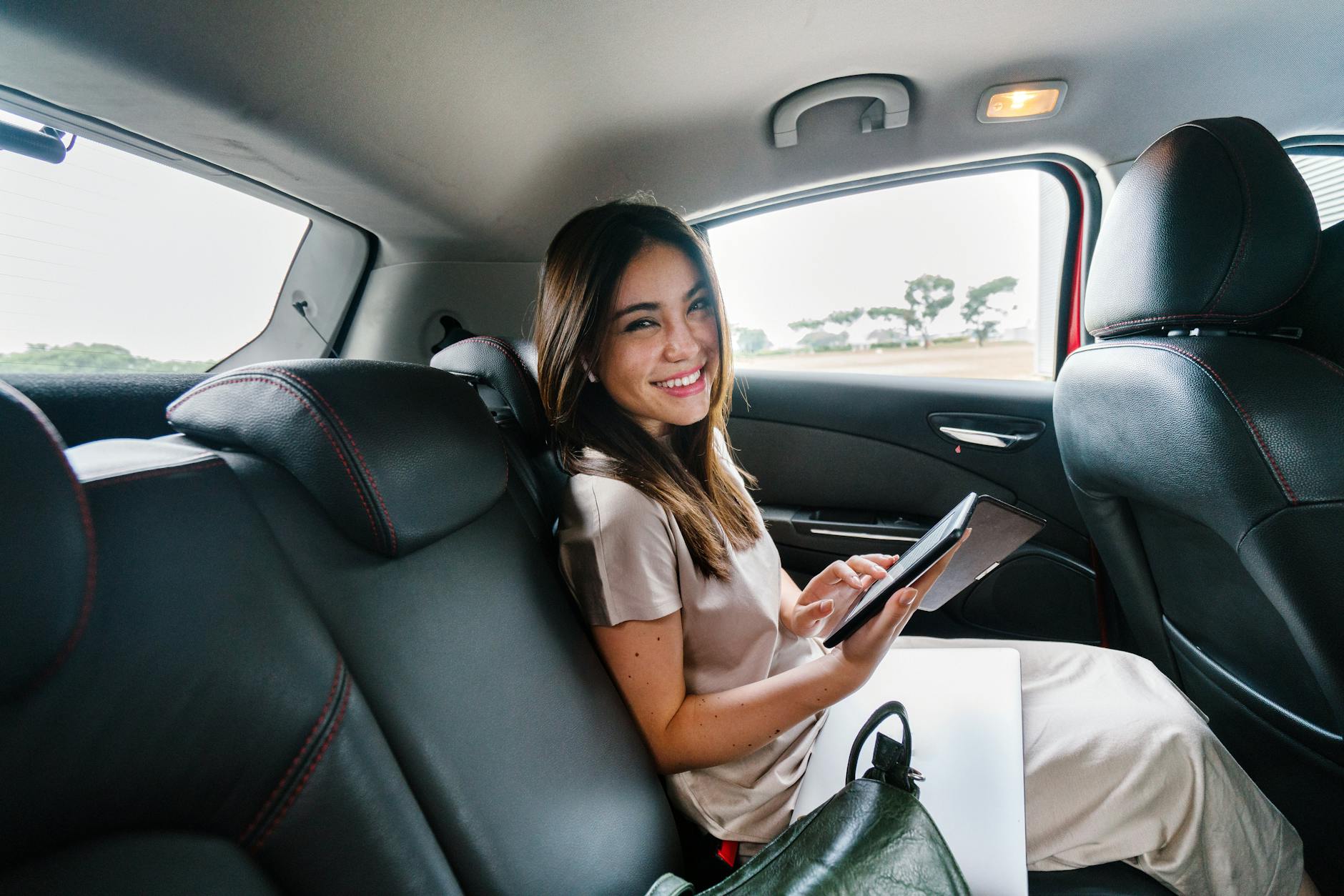 Image source: Pexels
United Auto Insurance offers many of the standard products you would expect from any insurance company. Their auto insurance includes bodily injury liability, property damage liability, collision coverage, and comprehensive coverage. They also offer homeowner's insurance, renter's insurance, motorcycle insurance, commercial insurance, and roadside assistance.
Pricing
Pricing is determined by a number of factors. These factors include location, driver's age, marital status, credit score, occupation, driver's history, and many more factors. The type of vehicle you drive also plays a key factor in the overall price of insurance. Drivers have many options for lowering their premiums. The amount of coverage selected goes into the price of the premium as does the driver's choice of deductible. For our United Auto Insurance Review, we discovered that United Auto Insurance has some of the most competitive premium rates on the market.
How It Compares
In order to do a thorough United Auto Insurance review, we elected to compare the company to several other major insurance providers. We examined factors such as claims satisfaction, customer satisfaction, and financial strength. We also included some general comments in the pros and cons section. The other insurance companies we compared for our United Auto Insurance review are:
Geico

Progressive

Allstate
United Auto Insurance
United Auto Insurance provides regional market competition to the major, nationwide insurance providers. They are a good option for individuals who are most interested in buying local and who prefer to receive coverage from a smaller company.
Customer Satisfaction ***
Our United Auto Insurance review discovered that many customers were discouraged by long wait times on phone calls and slow resolution of claims. United Auto Insurance generally received about twice as many complaints as Allstate which indicates it is below average for customer satisfaction. United Auto Insurance does have a good reputation for insuring drivers who cannot obtain insurance elsewhere.
Claims Satisfaction ***
The Better Business Bureau gives United Auto Insurance an A+ rating. However, there are reports of unsatisfactory claims attention and long wait times for claims resolution.
Financial Security **
Financial strength evaluates the ability of a company to cover the cost of a claim. If a company does not have a strong financial footing, they may not be able to cover their fiscal responsibility that comes as a result of an accident. Our United Auto Insurance review determined that United Auto Insurance has a weak rating; and some evaluators decline to rate it entirely.
Pros
Regional insurance agency

Inexpensive pricing

Willing to insure drivers with an accident history

Same day SR-22 coverage
Cons
Below average customer satisfaction

Below average claims satisfaction

Below average financial strength
https://www.unitedautoinsurance.com/
GEICO
GEICO is the second most popular insurance agency. They have a highly technological business model that allows customers to obtain their insurance through the company's web page. This method is very popular for tech savvy individuals, but it can be difficult to navigate for individuals who prefer face-to-face interaction. GEICO has industry competitive pricing and offers several programs that allow drivers to reduce their premiums.
Customer Satisfaction ***
GEICO's customer satisfaction is a product of the customer's comfort with digital interaction. Customers who enjoy doing all their insurance work on the phone tend to rate GEICO very high. Customers who prefer to have interactions with agents directly rate GEICO lower. Call waiting times for GEICO are generally at or just above the industry average. They are above average in their rental service products.
Claims Satisfaction ***
Overall, GEICO customers report an industry average claims satisfaction when working with the company. Officially registered complaints against GEICO are lower than the industry average.
Financial Security *****
GEICO is one of the largest insurance companies in the nation and it has a superior financial strength rating. This means that GEICO is a good choice for drivers who have lots of assets to protect and are concerned that other insurance companies might not be financially capable of fulfilling a claim. GEICO is a good choice if your insurance needs include massive coverage limits.
Pros
Digital interface

Average to above average customer satisfaction

Solid financial strength
Cons
Little to no face-to-face interaction

Very large company

Difficult for high-risk drivers to obtain affordable insurance
https://www.geico.com/
Progressive
Progressive is another massive, nationwide auto insurance provider. Unlike GEICO, they use more of a sales model that involves face-to-face interaction. They also offer a well conceived digital portal for tech savvy consumers. Progressive has a nice balance of traditional and digital customer interaction options. They offer a wide variety of insurance options and have several programs and discounts by which customers can achieve a more economical premium. Progressive earns an average ranking compared to other providers overall.
Customer Satisfaction ***
Customers reported average satisfaction in their efforts to communicate with Progressive through phone or by email. Phone waiting times could be long at peak hours but were generally reported as acceptable. Email responses were prompt, but sometimes vague, and sometimes required a follow-up phone call. In general, Progressive customer satisfaction rated average for customer interactions with insurance providers. Recent reports suggest the trend is that Progressive customers are becoming less satisfied with the company.
Progressive also offers many financial services so customers can use them to address a wide variety of financial needs. The wide variety of services offered means that customers can qualify for bundling discounts by electing to use Progressive for all their insurance and financial requirements.
Claims Satisfaction ***
Progressive performs about average for the industry with customer satisfaction over claims settlement. Waiting times can be long, but the claim is normally settled to the satisfaction of the customer.
Financial Security *****
Progressive has earned a superior financial strength rating which means they have the financial footing to handle any and all claims. Progressive is a good option for customers who have major assets to protect, or are looking for high cap coverage.
Pros
Good digital interface

Face-to-face agent interaction

Strong financial footing
Cons
Declining customer satisfaction

Average claims satisfaction

Pricing
https://www.progressive.com/
Allstate
Allstate is another nationwide auto insurance provider that offers some unique programs that may be attractive to certain drivers. The accident forgiveness program assures that premiums will not increase after only a single accident. This program may be appealing to families with younger drivers who are more likely to get into an accident. Allstate offers a complete range of insurance products. They also have a vanishing deductible program that removes $100 from your deductible every year without an accident to a maximum of $500. The vanishing deductible program offers good flexibility for premium pricing.
Customer Satisfaction ***
Allstate is a one stop shop for all insurance needs and even offers retirement planning. The wide variety of products and services available means that customers can earn discounts through bundling of services. Overall, Allstate earns an average customer satisfaction rating with few serious complaints.
Claims Satisfaction ***
Allstate is rated as having fewer than the median number of complaints for a company of its size. Customers are generally satisfied with how promptly Allstate addresses and settles claims. Interaction with agents through phone and email is effective.
Financial Security *****
Allstate has earned a superior financial strength rating which establishes that they are on a strong financial footing. There is virtually no risk that Allstate will default on a claim payment for lack of funds.
Pros
Wide variety of insurance products

Bundling discounts available

Strong financial strength
Cons
Low premiums must be earned through programs

Average customer satisfaction

Best pricing for customers with a large portfolio
https://www.allstate.com/
Conclusion
Automotive insurance is a critical consideration with the purchase of every new and used vehicle. Most states require motorists to carry a certain amount of insurance. However, it's important to understand that the legally required insurance may not provide enough financial protection if you are involved in a serious accident. Premiums are determined by a number of factors that all contribute to the statistical likelihood of an accident. Drivers can make certain choices to lower their premiums which include the level of coverage, type of vehicle they drive, and voluntary participation in discount programs. Many of the large insurance companies have branched out to become full financial resource centers for their clients. These companies consider insurance to be part of an overall financial strategy that includes retirement planning and overall investment strategy. These companies sometimes offer discounts that can be earned through bundling insurance products along with other financial products. These bundling discounts will not be available for drivers who do not have a large portfolio to invest or have few other insurance needs.
Personal assets are always a strong consideration for individuals who are picking their insurance provider. If your insurance limits are not high enough, your personal assets could be at risk if you are involved in a serious accident. For drivers that have little to no personal assets, there is less of a risk in selecting the legally required minimum coverage. The financial strength of an insurance provider is particularly important for individuals with many assets who require high limit coverage. These individuals require the peace of mind of knowing their insurance provider will not default on a major insurance claim.
Our United Auto Insurance review concludes that there are many reasons individuals would choose United Auto Insurance. United Auto Insurance is attractive for people who prefer to buy local rather than contribute to a major, nationwide insurance provider that will economically benefit a distant geographical region. United Auto Insurance does have a low financial strength rating which may be a concern for drivers with large assets to protect.
United Auto Insurance has an advantage in that it's willing to offer coverage to drivers who have a poor accident history. United Auto Insurance can also offer an SR-22 quickly and conveniently. Some drivers with a poor driving history can find it difficult to obtain insurance. United Auto Insurance is willing to work with drivers who cannot get insurance elsewhere and allows them to get back on the road with the legally required insurance coverage. Pricing flexibility and a willingness to cover all drivers make United Auto Insurance a good choice for the unique needs of certain drivers.
Final Verdict: ***