Image from Root Insurance Co
If you're a driver looking for car insurance that takes your individual car usage into consideration, your options were limited until recently. Traditional car insurance companies like Allstate, Progressive, and Geico use complex metrics to give you a pre-purchase quote based on your history and demographics. These companies are known for having high rates for young drivers and anyone with an accident history, but there is an alternative, and in this Root Car Insurance review you'll learn about it.
Usage-based insurance companies are a new entry into the car insurance market, with companies like Metromile serving as an alternative for drivers who don't drive regularly. Students, seniors, and those near good public transportations systems have appreciated the option to set their own insurance rates, but many of these companies are inflexible and provide minimal service. Root is an insurance company that fuses the per-mile low-cost model with a digital-age data-driven analysis of your driving habits, and this Root Car Insurance Review shows how it compares to the top players in the industry.
Here at Policy Academy, we want to help you find the best car insurance for your driving needs. Whether you're a new driver getting used to the road, or an experienced driver who doesn't want to be judged by a few long-ago mistakes, Root Car Insurance offers a new model that helps drivers set their own insurance plan. In this Root Car Insurance review, we'll be looking at what makes Root Car Insurance an intriguing new entry into the car insurance market, and how it stacks up against powerhouses State Farm, Liberty Mutual, and Progressive.
Root Car Insurance Review: What Is Root Car Insurance?
image source: Pexels
Root Car Insurance is a new car insurance startup based in Columbus, Ohio and founded in 2015. It models itself after pay-per-usage insurance companies like Metromile, but it distinguishes itself from them by using smartphone technology and data science to analyze hundreds of factors before developing an insurance plan for every customer. After installing an app on their smartphone linked to their car, the potential Root Car Insurance customer spends two to three weeks on a "test drive" where their driving data is sent to Root.If the client proceeds with an insurance plan from Root, their driving habits are analyzed to determine a plan with premiums and deductibles. Root is a no-frills car insurance company and doesn't offer the discounts or specialized coverage of top companies but offering overall low rates. It's an alternative ideal for high-risk drivers like teenagers or drivers with an accident history who want to be judged on their driving ability and habits rather than their past.
Product Specs – Root Car Insurance Review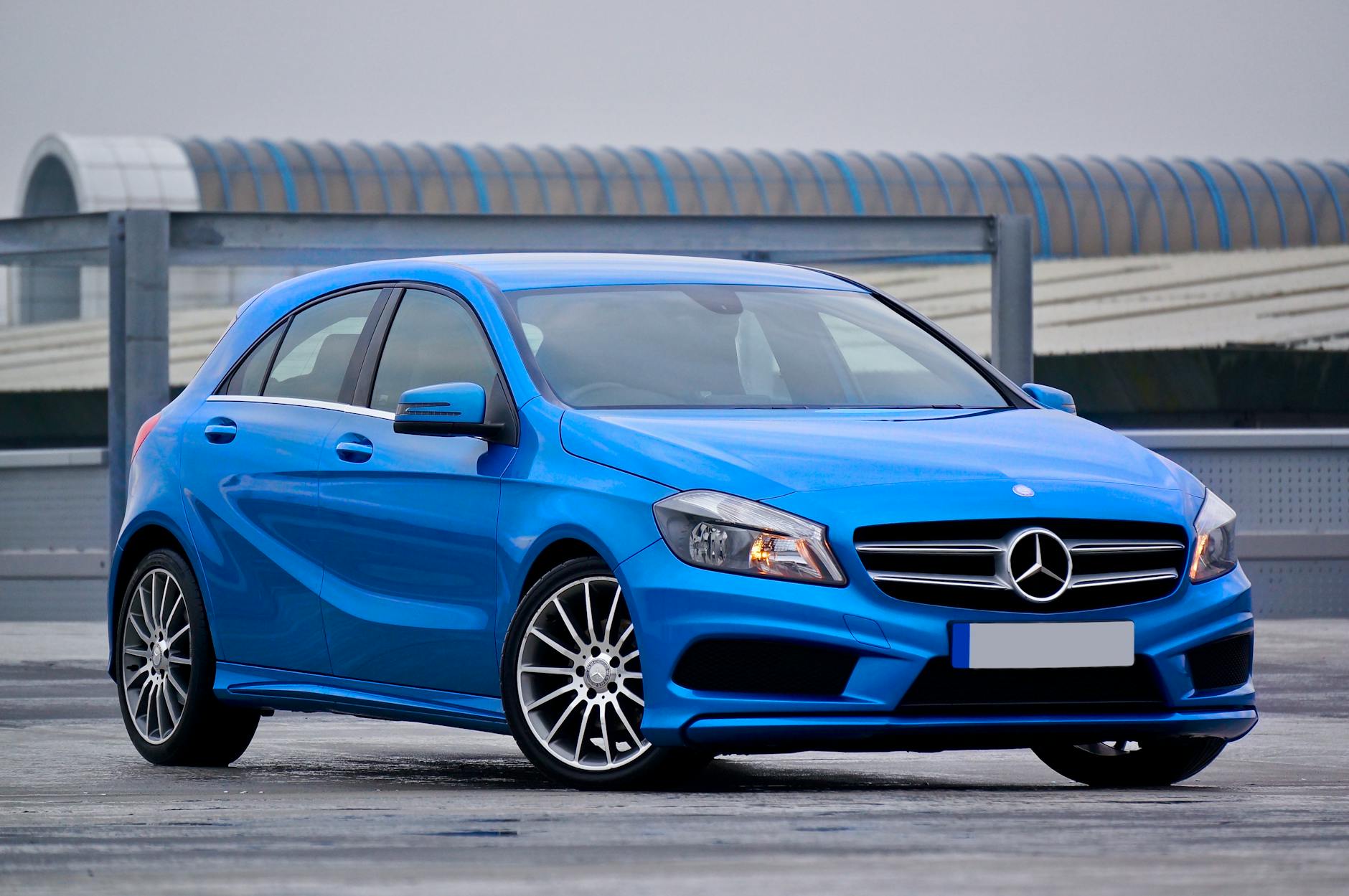 image source: Pexels
Coverage Area
Root Car insurance is a regional startup car insurance company based out of Ohio, with its biggest markets in Ohio, Pennsylvania, Texas, and Illinois. It also offers coverage in Arizona, Arkansas, Delaware, Indiana, Iowa, Kentucky, Louisiana, Maryland, Mississippi, Missouri, Montana, New Mexico, North Dakota, Oklahoma, Oregon, and Utah. It does not have a presence in the largest markets of New York, California, or Florida but is planning to aggressively expand in the coming years.
The Root Car Insurance Process
The first step is to download the Root app, which uses your smartphone's accelerometer and GPS to analyze your speed, distance, and driving skill, along with the hours you typically drive. After downloading, you sign up for your test drive, and Root's app monitors your driving habits for two to three weeks. The test drive may be expanded if Root needs more time to analyze your rates and you'll be notified when a quote is ready.
During the test drive, you can keep track of your score with the app's Driver Scorecard, which shows your scores for braking, turning, and maneuvering. When you've logged enough driving time for a score, you'll get a rating between one and ten, but this isn't a final score and can be raised through careful driving while the test drive is ongoing. At the end of the test drive, Root will calculate a quote and give you a recommended policy based on your driving habits and patterns.
Root Car Insurance Review of Protection and Features
Root doesn't offer the same discounts and side programs that top insurers do, but it does offer two benefits linked to accident protection. Rental reimbursement pays for you to rent a car while yours is undergoing repairs, and roadside assistance is free with every policy and reimburses you for mechanical assistance like towing or jump-starts.
Root Car Insurance Review – Drawbacks
Root delivers suitable coverage for drivers and provides low rates for high-risk drivers and young drivers without a long record. However, rates can be higher for long-time safe drivers who won't see the same benefits of their record from Root's rates. It also requires a user to have a smartphone equipped in their car for tracking, which can be an issue for less tech-savvy drivers or those concerned about coverage issues.
Root doesn't have the discounts of other car insurers, like those for good students or people who take driver safety programs. As a startup, Root is geared towards getting new customers and offers discounts for referring friends, up to $10 to $100 per successful referral. Root also doesn't offer protection for ridesharing drivers with Uber or Lyft, and it doesn't offer gap coverage for those who are financing or leasing a vehicle.
Root Reviews and Customer Service
As a start-up, Root is lacking the long history of reviews that top insurance companies have. From two years of active customers, it is developing a reputation as a good insurance country, with many reviews talking about the savings and the fast claim response speed. Root's financial strength is still up in the air, but it shows no hesitance to pay out claims.
Negative reviews center around the test drive, with many people feeling their test scores are lower than they deserve. Their customer service is only available through the app, which is a common gripe, but the company is responsive to online comments. Root has a rating of 4.1 out of 5 on the Better Business Bureau's site, above average for insurance companies.
Pricing
Root Car Insurance pricing is highly variable, with rates based on your driving skill and patterns, plus your preferences for coverage. Good drivers that are looking for basic liability report paying as little as $75 a month for their premium. Other drivers report rates in the $150 range. Both these estimates are well below the average from top companies, even low-cost companies like Geico and Progressive.
How It Compares
We picked a few similar products available on the market to see how they compare.
State Farm

Liberty Mutual

Progressive
Root Car Insurance
Pros
Lowest rates of any major insurer

Ideal for young drivers and drivers with an accident history, who are judged based on current driving ability

Offers comprehensive coverage for accidents and all related expenses

Offers free roadside assistance and rental coverage

Referral discounts for bringing in new customers

Claim payout is fast

Online customer service agents are responsive
Cons
Getting a quote can take up to three weeks

Not available in all states, including California, New York, and Florida

Requires letting Root monitor your driving

No gap insurance or ridesharing coverage

Fewer discounts than other options

Customer service is only on the app
State Farm
State Farm is one of the largest insurers in the United States, available in all fifty states and offering comprehensive coverage for home, health, life, and car insurance. This is a big plus because you can bundle the four together and save money. This is essential because in most states this company has some of the higher premiums. State Farm is popular with older, part-time drivers because it rewards good drivers with low deductibles and discounts for every accident-free year.
Even if you're a younger driver or have an accident history, State Farm's deep discounts make them worth considering. They offer discounts for taking driver education courses, and it's easy to lower your premium by improving your driving habits. They offer deep discounts for lower-mileage drivers, and students who keep their grades up can save money.
State Farm is a large company, and customer service can be spotty with reports of claims being delayed, but their high financial rating from A.M. Best makes them one of the most stable options. Their website and mobile app are sleek and easy to use, and they have a good reputation among families for all-purpose coverage.
Pros
Offers four different kinds of insurance, with options for bundling

Ideal for low-mileage drivers with an accident-free history

Higher-risk drivers can lower their premiums with good driving and education

Deep discounts available for good drivers and students

Sleek, easy-to-use website

Strong, financially stable firm available nationwide
Cons
Customer service can be slow and spotty

Premiums are higher than the average in most states
Liberty Mutual
Liberty Mutual is a nationwide insurance company offering comprehensive coverage in all fifty states and providing bodily injury liability coverage, property damage coverage, medical payments coverage, and collision coverage, plus comprehensive coverage for needed repairs. It gets high marks for its extra benefits including roadside new assistance, accident forgiveness after five years accident-free, rental car reimbursement, new car replacement, and a deductible fun that lets you keep a pool of money available for an accident.
Liberty Mutual's discounts are among the best in the field, offering special insurance for teachers and deep discounts for multiple policies, paying in full, and adding safety features to your car. It has rewards for teen drivers who take safety courses and maintain a good driving record, making it an ideal plan for families. While its prices are competitive, it has higher-than-average premiums and may not be the best choice for a solo young driver.
Liberty Mutual is a large company, and that comes with pluses and minuses. Their website and mobile app are among the best in the field, making it easy to get a quote or file a claim in minutes. Their customer service is lacking, as you're likely to encounter automated voice messages and claim response isn't the fastest. It's an ideal family plan for those who are willing to pay for security and comprehensive coverage.
Pros
Deep discounts for bundling multiple plans

Lower rates for older drivers with good records

Many discounts for young drivers who display responsible driving

Offers perks including accident forgiveness

Mobile app and website are state-of-the-art
Cons
Higher premiums, especially for young drivers

Customer service can be slow and impersonal
Progressive
Progressive has consistently been one of the most popular insurance companies in the United States, offering coverage in all fifty states and getting a reputation for the lowest rates for a top company. Unlike many traditional insurance companies, its rates for young drivers and those with a history of accidents are forgiving and not much higher than their standard rates.Progressive has a popular selection of discounts, rewarding good drivers who install safety features and take driver education. Its rates for adding teen drivers to the family plan are the lowest among competitors and its good-student discount is another plus. Progressive has an A+ rating from A.M. Best for financial stability, making it one of the safest choices. Its weak point is its customer service, which can be slow and impersonal due to the large corporate structure. Its mobile app and website are easy-to-use and let you get a quote, file a claim, or pay a bill in minutes.
Pros
Lowest premiums among major companies

Best rates for young drivers and adding teen drivers to family plans

Deep discounts for safe drivers

Easy-to-use website and app

High financial stability
Cons
Customer service and claim response can be spotty
Conclusion
Root Car Insurance is a promising alternative to traditional car insurance, using an extended driving test to develop a plan for each of its subscribers. We were impressed with the low rates, the personalized plans, and the treatment of high-risk drivers. We were less impressed with its app-only customer service, the lack of discounts, and its lack of extensive service history, although signs for the new company are promising.
How does Root Car Insurance stack up against its competitors? Its rates are lower than even Progressive, but it lacks the service features of these top companies. A large family may find Liberty Mutual's extensive coverage worth the investment, while the average driver will find Progressive to be the best value. But for a certain driver who doesn't drive as much but wants comprehensive coverage without frills they don't need, Root provides a strong alternative at a fraction of the price. Use this Root car insurance review to pick the best plan for you.