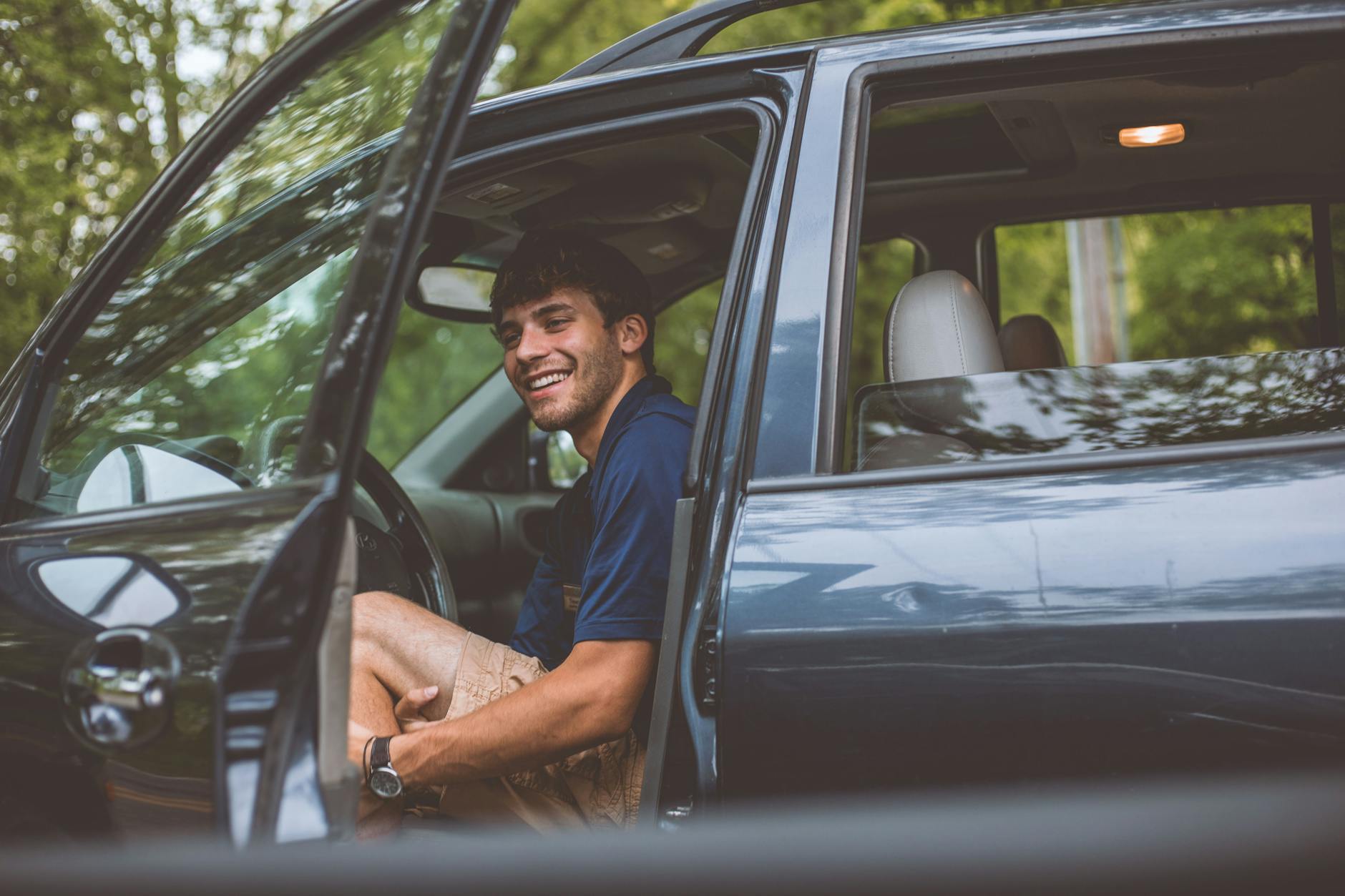 image source: Pexels
Founded in 1976, Costco is a warehouse club that provides wholesale items at bulk prices to its members. While Costco is well-known for its food and household items, the company also offers its members a wide range of ancillary services. If you are a Costco member (or thinking about becoming one), this Costco car insurance review will provide you with all the information you need to determine if applying wholesale to your auto policy will get you bigger discounts and savings.
Costco Car Insurance Review: What Is Costco Car Insurance?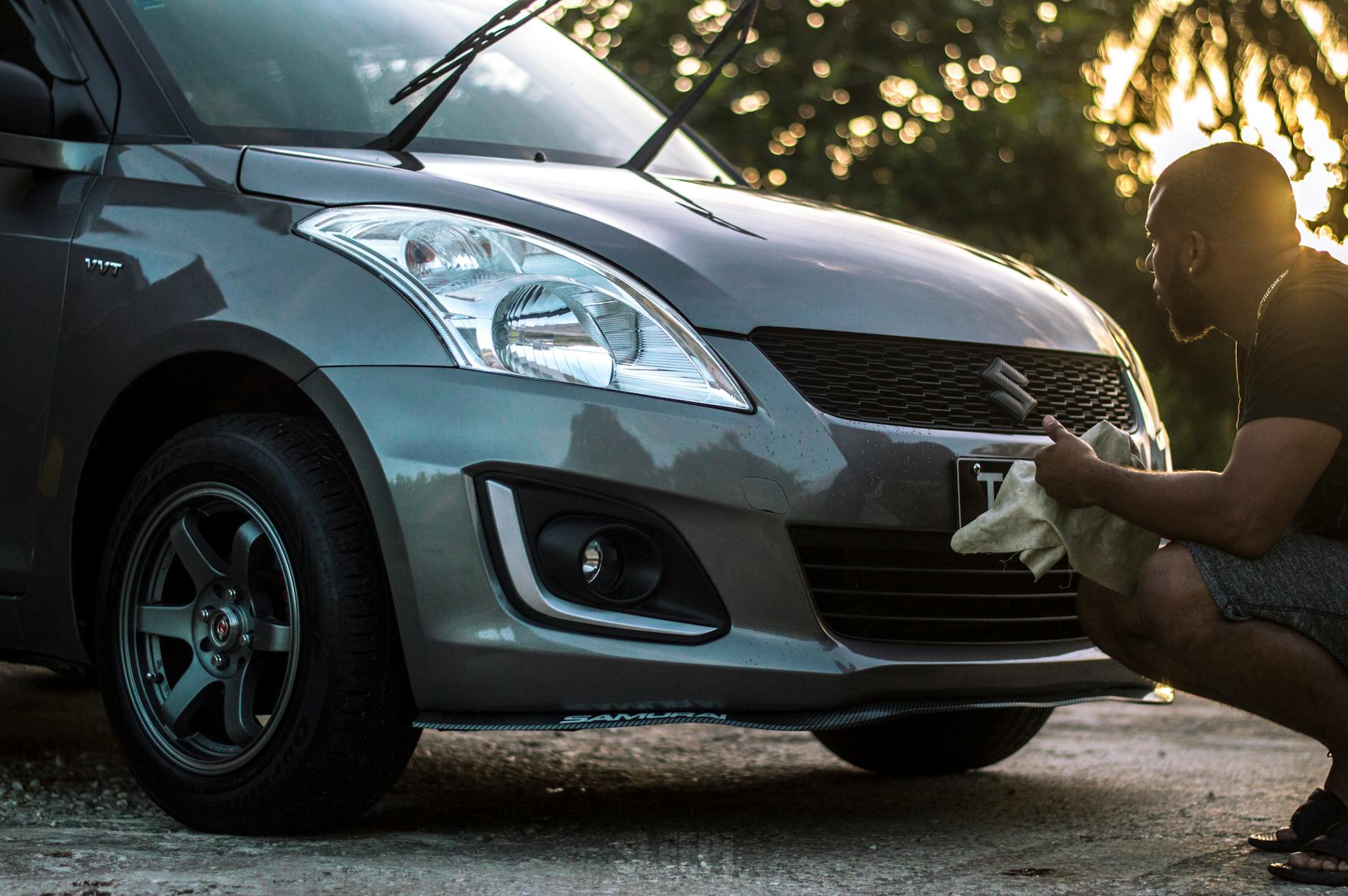 image source: Pexels
Since Costco is not a licensed insurance broker, the company partnered with Ameriprise Financial underwrite over 300,000 of its members with home and car insurance. In April 2019, Ameriprise announced that it was selling its automotive and home insurance business to American Family Insurance and emphasized that Costco members with existing auto insurance policies will see no change to their coverage and service.
As you read through this Costco car insurance review, you will notice that there are certain types of coverage that all underwriters provide: liability coverage for bodily injury and property damage, collision and comprehensive coverage, and medical payments or personal injury protection. Besides the primary car insurance coverage types, Costco car insurance provides optional coverages that drivers can purchase for added protection.
Roadside Assistance and Towing
This optional auto insurance coverage will take care of the costs associated with roadside assistance,such as when you have a dead battery, lock your keys in your car, or get a flat in the middle of nowhere. If you have a Costco Executive Membership, roadside assistance and towing comes free with your policy.
Gap Insurance
If you lease (or have an outstanding loan on your car) and it is totaled in an accident, gap insurance will pay for the difference between what you owe and the replacement cost of the car.
Rental Car Reimbursement Coverage
Rental car reimbursement insurance pays for a rental car while your vehicle is being repaired after an accident.
Coverage Options for Costco Car Insurance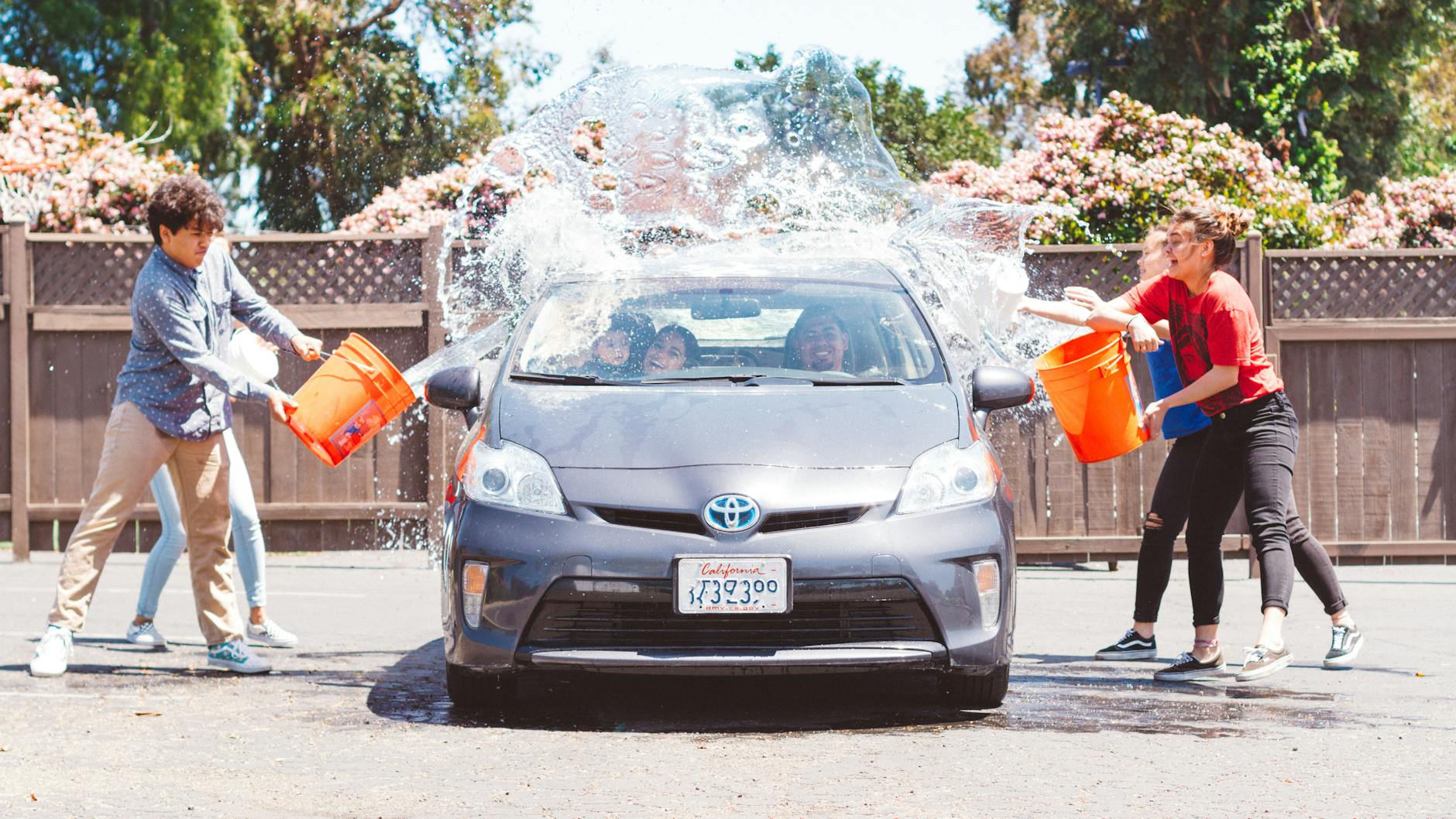 image source: Pexels
When reading a Costco car insurance review, it's important to keep in mind that the specific details of each policy will vary based on the amount of coverage you buy. In addition, the laws around car insurance are different in every state so the features described below may not be available in your state. That being said, Costco auto insurance provides standard coverage, including liability (bodily injury and property damage), collision and comprehensive, and personal injury protection. Should you require additional coverage for your car insurance policy, Costco offers roadside assistance and towing, gap insurance, and rental car reimbursement insurance.
Pricing
Throughout this Costco car insurance review, you will notice that we mentioned that state law dictates the legal requirements for minimum car insurance. As each state has different requirements for car insurance coverage, it is no surprise that yearly premiums are more expensive in states with higher requirements (around $3,000 a year) and less expensive in states with more lax requirements (around $800 a year).
In this Costco car insurance review, we evaluate three other car insurance products available on the market. It's important to remember when comparing Costco car insurance to those available from other companies that you remember the membership fee you pay to the wholesaler. While Costco car insurance policyholders can expect to get a 5% to 10% discount off Ameriprise's standard auto insurance rates, this will only reduce your bill by a few dollars every month.
How It Compares
To help you get the most out of this Costco car insurance review, we chose three additional auto insurance companies and reviewed them based on price, customer service, discounts and benefits, and pros and cons. We also included a link at the end of each review where you can learn more about that specific car insurance company.
The three car insurance companies we evaluated:
GEICO

Allstate

Progressive
Costco Car Insurance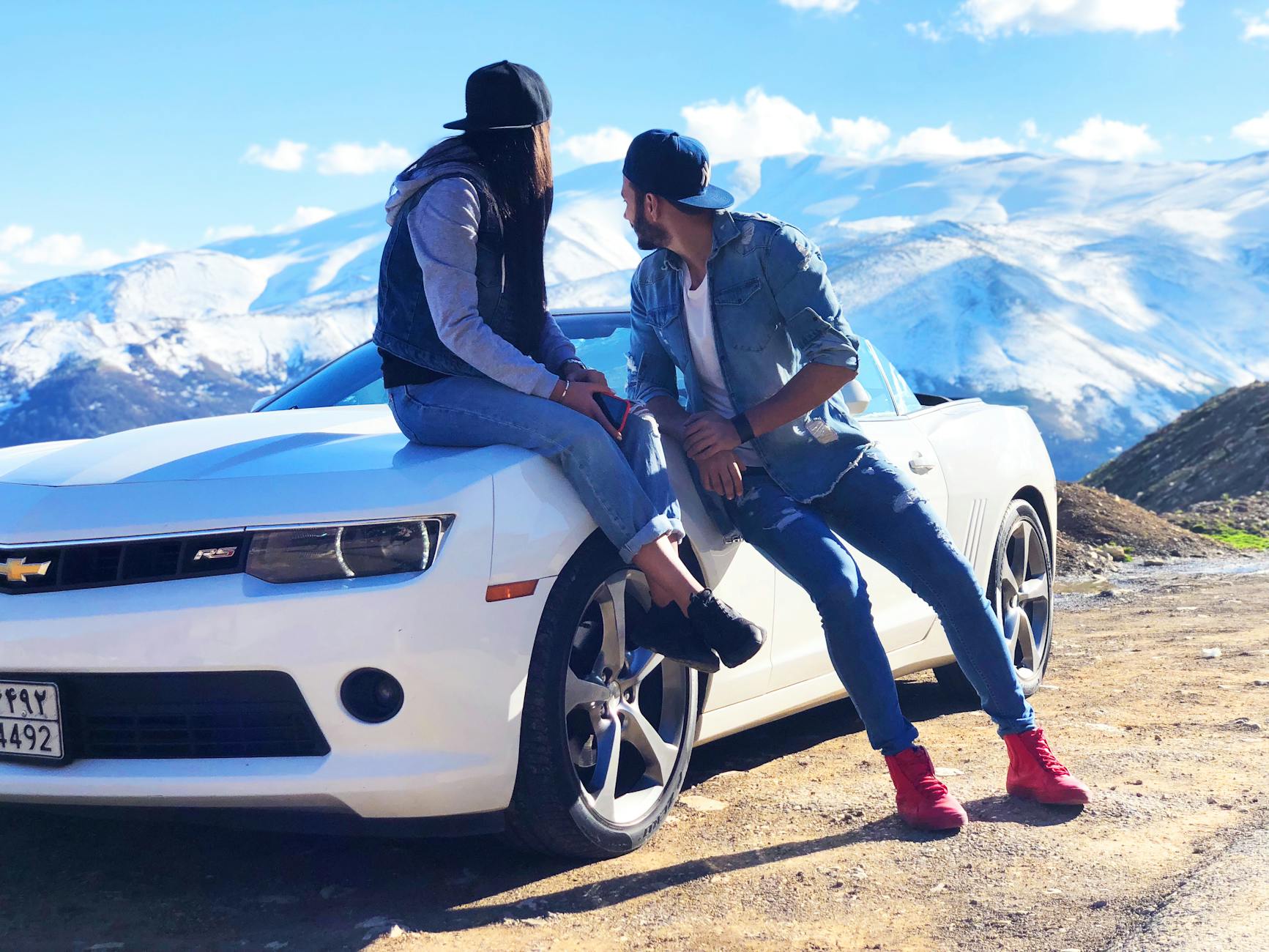 image source: Pexels
Price $
Customer Service ***
Historically, the customer service aspect of a Costco car insurance review was the product weakness since it was managed by Ameriprise — which has substandard reviews for customer service. However, now that Ameriprise has sold its home and auto insurance business to American Family Insurance, only time will tell if Costco car insurance policyholders see a marked improvement in customer service.
Discounts and Benefits ****
Costco auto insurance offers policyholders many discounts and benefits, so they can save money on their car insurance. For example, if you haven't been in an accident in the past few years or have taken an approved defensive driving course through the DMV, Costco will give you a discount on your car insurance. Costco auto insurance will forgive your first at-fault accident (if you have been a policyholder for over three years) and give you discounts if your vehicle has specific safety features, such as anti-lock breaks, air bags, automatic seat belts, and anti-theft devices.
Students will be especially interested in this part of the Costco car insurance review: if you are under the age of 25 and maintain a "B" average or better in school, you will receive a "good student" discount. Other education-related discounts include discounts for those who complete over four years of post-high school education or if a driver on your policy attends school over 100 miles away and only drives the insured vehicle when home for weekends or breaks.
All Costco auto insurance policyholders can waive their deductible if they opt to fix (rather than replace) a windshield that is repairable.
Availability **
Costco members in the following states can't sign up for the company's auto insurance: Alaska, Louisiana, Maine, North Dakota, Rhode Island, and Wyoming. Tennessee residents will not qualify for rate discounts through Costco auto insurance, whereas only Executive Costco members are eligible in Massachusetts.
Pros
Costco is a stable company with a large membership base

Variety of discounts available

Can stack multiple discounts

Guaranteed policy renewal (does not apply to certain offenses, like driving under the influence)
Cons
Not available in certain states

Must have an active Costco membership

Ameriprise sold their Costco auto insurance policies to American Family Insurance
GEICO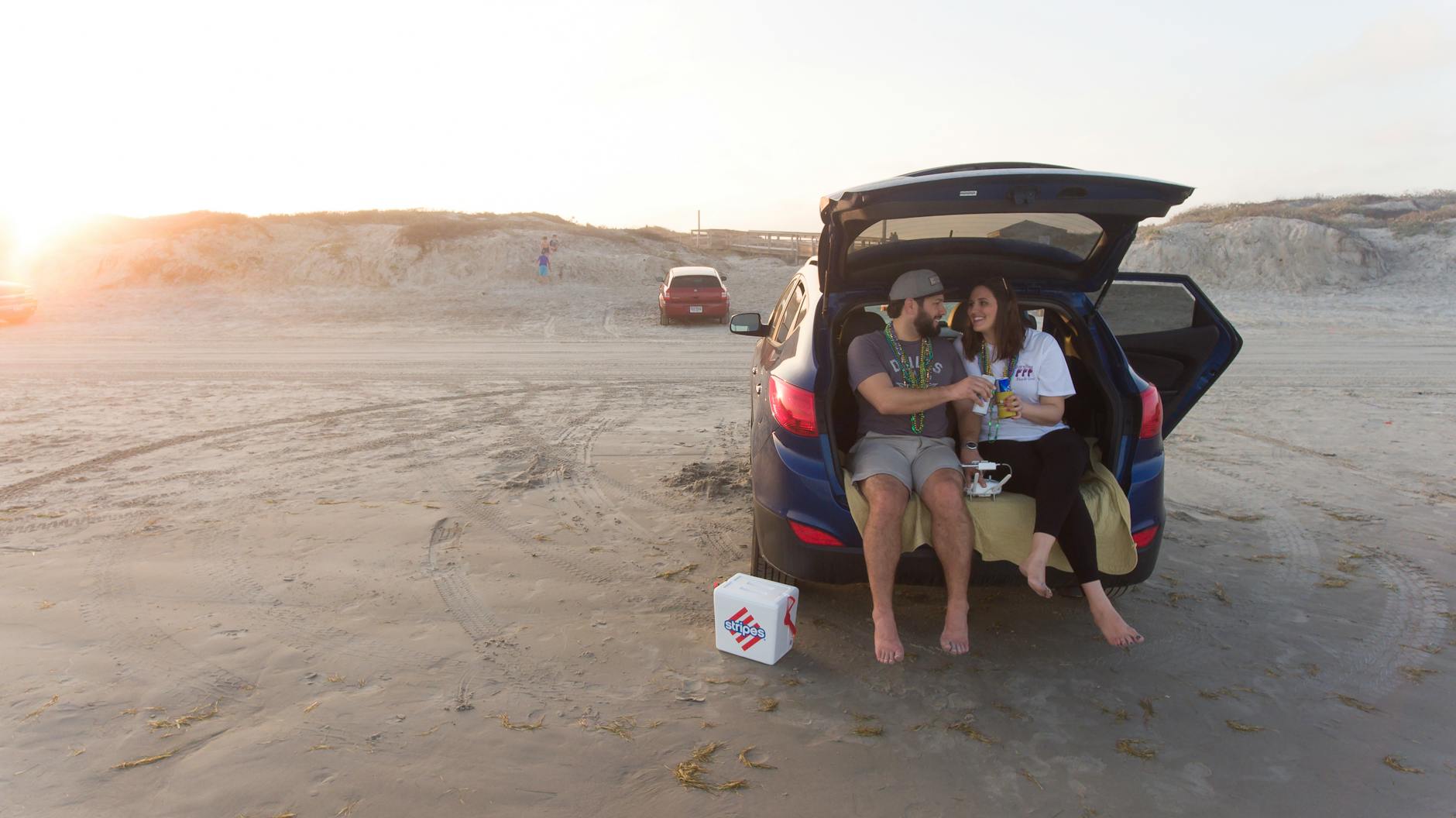 image source: Pexels
Features
As the second largest auto insurer in the United States, GEICO has been combining affordable auto insurance with outstanding customer service for over 75 years. If you are reading this Costco car insurance review because you are looking for an affordable car insurance policy (and you are comfortable managing your policy online when an agent isn't readily available) Geico might be a good choice for you.
Besides the standard coverage mentioned earlier in this Costco car insurance review article, Geico offers supplemental coverage for mechanical breakdowns, emergency roadside assistance, and ridesharing insurance (if you drive for a company like Uber or Lyft).
Price $
Synonymous with a gecko that tells viewers that "15 minutes could save you 15% or more on car insurance," GEICO auto insurance is a good option if low prices are at the top of your list and you don't mind getting a quote online or over the phone.
Customer Service ****
GEICO consistently ranks at the top of the list for customer satisfaction. In addition to having licensed insurance agents available 24/7/365 via phone, the company also has local agents across the country and robust web and mobile apps that policyholders can use to monitor their car's maintenance, locators for gas, parking, and nearby attractions, Lyft integration, in-app chat, and Alexa and Google voice assistance.
Discounts and Benefits ****
GEICO breaks its car insurance discounts into five categories:
1. Vehicle Equipment
Includes discounts for airbags (25% for the driver's side and 40% for full-front seat), anti-lock breaks (5%), anti-theft system (25%), and daytime running lights (1%).
2. Driving History and Habits
Discounts are available for good drivers who have gone five years accident-free (26%) and seat belt use (15% medical or PIP portion). It's important to note that, unlike other car insurance policies, GEICO Accident Forgiveness (not available in CA, CT, and MA) can be earned or purchased. You may get Accident Forgiveness for free or you can buy it as an upgrade to your policy.
3. Driver's Education
Includes discounts for individuals that take a defensive driving or educational course (varies) and good students (15%).
4. Driver's Affiliation
Discounts are available for emergency deployment (25%), federal employee (8%), memberships and employees (varies), and military (15%) members.
5. Customer Loyalty
Includes multi-vehicle (25%) and multi-policy (varies) discounts.
Availability ****
GEICO car insurance is available in all 50 states and the District of Columbia. However, since mandatory minimums are specific to each state, be sure to confirm with GEICO that your car insurance policy meets the requirements.
Pros
Superior financial strength

Best-in-class customer support teams and technologies

Low-cost car insurance with no membership requirements or fees

Available in every state (and D.C.)

A good option for those who prefer a self-service model
Cons
Fewer discount programs available

Coverage add-ons are not available in every state
Allstate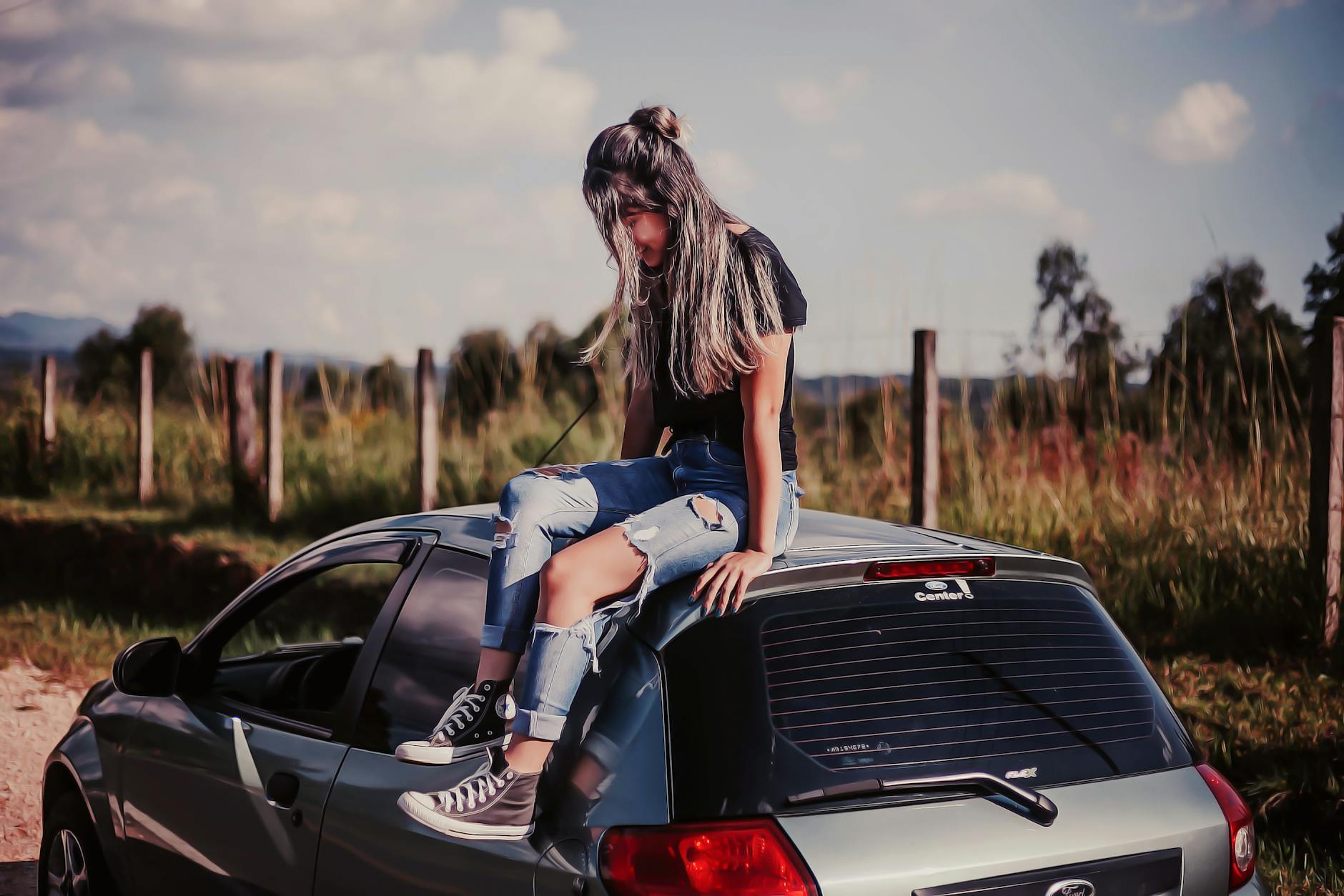 image source: Pexels
Features
While Allstate is best known for its car insurance policies, the financial services company also offers a wide variety of products and services through its network of local agents. If you already use an Allstate product and want an accessible one-stop shop, adding in car insurance would be a good option.
In addition to the standard coverages mentioned previously in this Costco car insurance review, Allstate also offers accident forgiveness, safe driving bonuses, deductive rewards, new car replacement, and three tiers of roadside assistance. If you have a classic car or travel back and forth to Mexico, Allstate has specialty car insurance policies for these needs.
Price $
Compared to other auto insurance providers in this Costco car insurance review article, Allstate's rates come in slightly more expensive.
Customer Service ****
One of Allstate's most popular customer service items is their fast, fair, and hassle-free claim experience guarantee. If you have an experience that doesn't meet those criteria, you will get your money back (up to a six-month premium credit) with no questions asked.
Discounts and Benefits ****
Allstate offers 12 different discounts for its car insurance policies:
Safe driver discount
New car discount
Accident-free discount
Anti-lock brake and anti-theft discount
Good student discount
Automatic withdrawal discount
Responsible payer discount
Smart driver discount
Paperless discount
Paying in full discount
Multiple policy discount
Early signing discount
Availability ****
Allstate car insurance is available in all 50 states (plus D.C.), but some of its supplemental products and services are not.
Pros
No membership fees

Superior financial strength

24/7 claims center with a streamlined process

Allstate's Drivewise app rewards drivers for safe driving habits by redeeming points for gift cards, local offers, and sweepstakes entries

Agents available in all 50 states
Cons
Discounts and programs not available in every state

Allstate phone representatives not always helpful
Progressive
image source: Pexels
Features
Founded in 1937, Progressive is the third-largest car insurance company in the United States and offers the standard coverages mentioned previously in this Costco car insurance review. In addition, Progressive also offers gap coverage, pet protection, custom parts replacement, discounts for drivers under 18, a usage-based plan, and rental reimbursements.
If you are interested in insurance for a commercial car, boat, all-terrain vehicle (ATV), recreational vehicle (RV), snowmobile, travel trailer, Segway, or umbrella insurance, Progressive can sell you these policies directly. Progressive also offers other types of insurance through their third-party network of insurance agents, including homeowners, renters, mobile home, condo, flood, business, life, classic car, mechanical repair, travel, wedding and event, pet, ID theft, and insurance for driving in Mexico.
Price $
While Progressive is not the cheapest option in this Costco car insurance review article, the company has a track record of providing good rates to people other companies either refuse to insure or charge sky-high rates.
Customer Service ****
Progressive customer service representatives are available 24 hours a day, 7 days a week and the company's Loyalty Rewards Program is popular among customers.
Discounts and Benefits ***
Progressive offers an impressive range of discounts — particularly for drivers whose risk factor usually increases their car insurance costs (such as teenagers or drivers with sub-par driving records) — which include the safe driver or accident-free discounts, good student discounts, multi-policy discounts, anti-theft discounts, paperless documents discounts, and SmartRide discounts.
If you're a low-mileage driver, you may benefit from Snapshot, a usage-based insurance plan that can be particularly attractive for drivers in urban areas who may not rely on a car as their day-to-day form of transportation.
Availability ****
Progressive car insurance is available in all 50 states (including D.C.), but some of its supplemental products and services are not.
Pros
Mobile app available for iOS and Android

Collision coverage will cover vet bills if your pet is injured in an auto accident

Superior financial strength

"Name Your Price" tool on Progressive's website

Auto financing options from Capital One, a Progressive partner

Snapshot mobile app

Virtual assistance (Google Home or Facebook Messenger)
Cons
Discounts not available in all states

No brick and mortar stores
Conclusion
For price-conscious shoppers that already have a Costco Executive Membership or people who have recently been in accidents and worried about policy cancellation, Costco's car insurance is one of the best options available and we give it four (out of five) stars. If you already have roadside assistance — whether through a membership like AAA or credit card rewards program — or want to have a personal relationship with an insurance agent, you likely will not be getting the most bang with Costco car insurance. However, if you can eliminate paying for services that a Costco car insurance policy covers, you might save in the long-run.